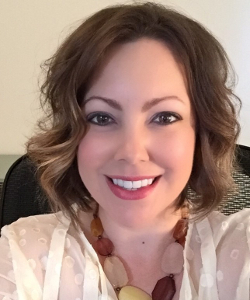 Meet Jennifer! Jennifer joined Fisher Clinical Services in 2005 and has held positions of increasing responsibility on the Distribution Project Management team as well as the Clinical Ancillary Management (CAM) team. Her strong background in logistics and distribution have proven invaluable to her current role as a Clinical Supply Chain Manager in Clinical Ancillary Management (CAM), a position she has held since 2014.
In her Project Management role, Jennifer's duties include:
Reviewing the Sponsor's study & quoted products
Determining order and delivery lead times with suppliers
Confirming timeline for first ship to Sponsor's investigator site
Developing a detailed forecast with order deadlines to ensure materials arrive in advance of need
Working with Sponsor and Investigator Site / Clinical Research Organization (CRO) project leads
Coordinating logistics and working with local distribution managers around the globe at all sites.
Establishing system procedures to ensure ongoing supply
Managing product expirations and returns
Conducting weekly status calls with client
Jennifer is known for her strong customer service and organizational skills. Managing resources and tasks while staying focused on the primary objectives comes naturally. Jennifer is proactive and creative in working around obstacles to ensure client timelines are not impacted.
Jennifer is recognized for her resourcefulness, engaging colleagues from various departments to ensure that there are multiple solutions presented to her clients for any unexpected issue. Through clear communications and collaborative problem-solving techniques, she has maintained solid client relationships.
Learn more about her approach to clinical ancillary management for a large, global trial in this case study about:
Managing logistics across a global footprint
Complying with country-specific requirements and regulations
Resolving and anticipating issues that might cause trial delays
Proposing cost-effective solutions throughout the process