Meet Sylvia! As one of our Senior Supply Chain Managers within our Clinical Supplies Optimization group, Sylvia has been part of our Fisher Clinical Services team for over two years, and brings with her over 20 years of expertise and experience in clinical supplies at both large and small pharma companies.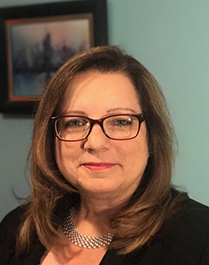 Having managed a clinical supplies group at a small pharmaceutical company undergoing rapid expansion, she knows the challenges a smaller company faces as it works to bring breakthrough products to the market. As a senior supply chain manager with Fisher Clinical Services, Sylvia along with her team of supply chain managers and drug supply coordinators oversee multiple Phase II and III trials from simulation and planning all the way through distribution and returns.
Sylvia has earned her time in the Fisher Clinical Services "Spotlight on the Supply Chain Manager" for the expertise she applied to a small client, with limited staff, handling multiple study startups over a condensed timeline. Learn more about how Sylvia & the Fisher team:
Enabled her client's clinical supply group (that consisted of just 1 manager!), execute 4 global study start-ups simultaneously
Created tailor-made solutions to fit multiple specific study requirements
Seamlessly coordinated all efforts between the pharmaceutical company, its CRO partner and IRT vendor, allowing the pharma company to focus their time and attention on other study related tasks.