Thermo Fisher Scientific Opens New State-of-the Art GMP Clinical Services Facility in Singapore
New regional BioPharma Services hub offers larger operational space and advanced equipment to meet increasing clinical supply needs for pharma and biotech customers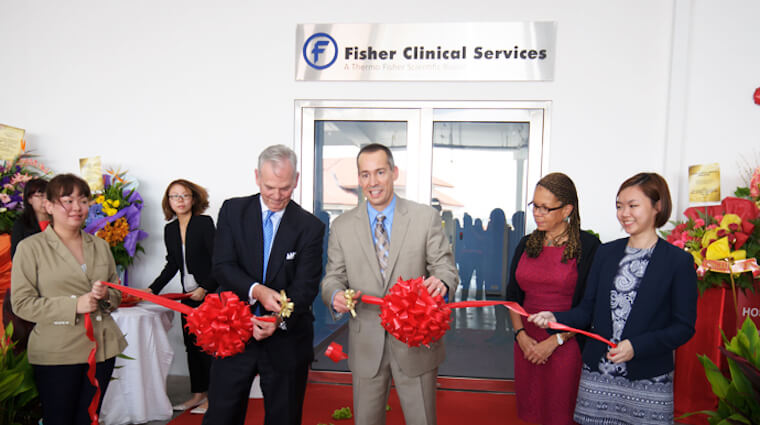 Pictured above (from left to right): US Deputy Chief of Mission Blair Hall, Leon Wyszkowski and Minister Counselor for Commercial Affairs, Regional Senior Commercial Officer – ASEAN, Margaret Hanson-Muse cut the ribbon during the official ribbon cutting ceremony.
SINGAPORE, 18 November 2016 – To address the growing global demand for clinical services, Thermo Fisher Scientific, the world leader in serving science, today announced the official opening of its new state-of-the-art GMP facility. Having established its first clinical services facility in Singapore in 2001, the move to this newly built facility will meet the growing demand for clinical supply services in the region. The new site will provide both regional and global pharmaceutical and biotech companies with a one-stop service for clinical supplies − from GMP storage, local labeling, secondary packaging, comparator sourcing, handling and distribution of ambient and cold chain supplies to returns management.
Located in Toh Guan Road, Jurong East − the hub for Singapore's biomedical and pharmaceutical companies − the new facility is nearly 70,000 square feet (6,500sqm), more than 60 percent larger than the previous site and double the cold chain capacity.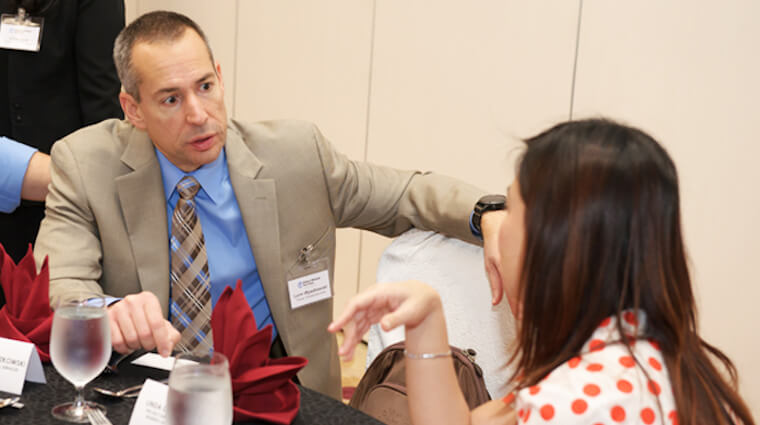 The clinical services facility is also well-equipped with improved technologies and operational tools to serve a growing need for clinical supplies and trials in the region. This includes a larger storage system for its clinical supplies, a new climatic control energy consumption system that reduces the facility's carbon footprint, and an overall building monitoring system that provides staff with timely updates on the facility's conditions.
"Asia Pacific continues to be our fastest-growing market and a central contributor to our growth. For nearly 15 years, Singapore has been the central hub for our Asia-Pacific operations, due to its strategic location. With the opening of our larger and well-equipped facility, we aim to continue to build on our Singapore facility further and on the expertise of our local team, to strengthen our regional and global presence in the clinical supplies industry."



Leon Wyszkowski

VP, Thermo Fisher Clinical Services, North America & Facility Network
Please listen below to the Radio 938 Live Grand Opening Announcement.