Avoiding Errors in Clinical Trial Label Translations
We've all seen it happen – a translation error in an email, on a label, or even a billboard. Who hasn't enjoyed a good laugh at the silly translations that advertisers come up with when introducing a product in a foreign country?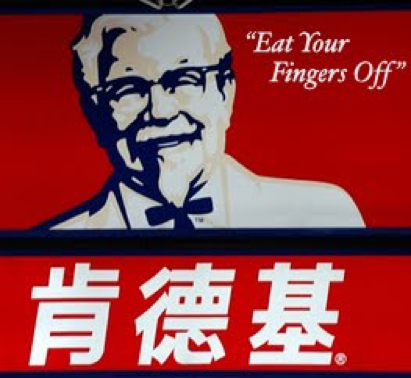 One classic example is pictured above showing the 1987 translation of Kentucky Fried Chicken's famous, mouthwatering slogan, "Finger Lickin' Good." Oops, someone forgot to consult a native speaker when the company urged Beijing consumers to "Eat your fingers off." Funny! On a serious note, translating labels for foreign patients in clinical trials can be botched just as easily, but with more troubling consequences. Considering the growing number of countries today that clinical supply teams have to manage, the risk is steadily increasing.
One example of a jumbled medical translation can be seen in the image below "Once a Day," which reuses the English word "once" but translates the rest of the phrase into Spanish.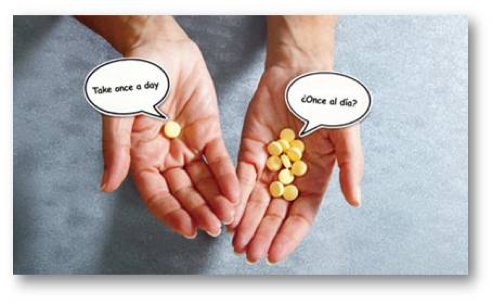 The problem is that "once" in Spanish means "11." The mistranslated phrase now appears as "11 times per day." That's a big problem and would likely compromise patient health no matter what study drug was administered.
What can help with these clinical label translation strategies is a translation management system such as ATLAS (Alternative Translation and Label Approval System) Translation Management Services. This service provides access to Clintrak's web-based tool where sponsors can translate text with a single mouse click, engage foreign affiliates in securing translation approvals, flag non-compliant users, and even track detailed performance metrics.
The benefits of using a translation management system, such as ATLAS, were reviewed in a recent issue of Pharma Technology Focus. ATLAS has been shown to reduce label cycle times by 50% or more. One of the key reasons for this improved efficiency is that ATLAS uses an approved phrase library, provided by the sponsor or Clintrak. Having this library in place greatly reduces the chance that your multi-lingual labels will end up getting lost in translation.