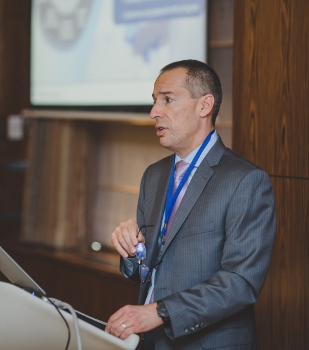 As General Manager of our facility in Russia, I was very pleased to host our first ever customer engagement event, Insights Russia, at the Intercontinental Hotel in Moscow on 25th May. Over 20 supply chain management experts from 12 pharmaceutical and biotech companies shared their time with us on this day. We actively participated in best practice discussions on many hot topics pertinent to clinical research experts – cold chain supplies management and protecting product integrity; the challenges of comparator sourcing; new packaging and labeling initiatives; importation hurdles and top tips on how to support clinical research in Russia.
Information from clinicaltrials.gov further supports our view that Russia continues to be a popular destination for clinical research.
Did you know?
The MOH in Russia approved ~895 new clinical trials of all types during 2016 (12% increase over 2015); 3% of them multinational multi-center clinical trials
Clinical trials in Russia in 2016 were sponsored by companies from 35 countries, including sponsors from US (101), Switzerland (46), UK (38), India (34), Germany (27) and France (18)
8 leading therapeutic areas: Oncology (89); Pulmonology (57); diseases of Musculoskeletal system and connective tissue (46); Endocrinology (42), Cardiology (43), Infectious and parasitic diseases (37); Gastroenterology (28); and Neurology (21)

Why is Russia so popular?
Fewer regulatory hurdles - MOH approving trials in a shorter time-frame
Fast patient enrollment due to the centralized medical infrastructure
~100% patient retention - Patients in the region are compliant and stay in the study
GCP trained and certified Investigative Sites generating high-quality data
Adherence to global standards and regulations
The FDA and EMA accept data from clinical trials in Russia
Low cost: Average per patient cost can be cheaper than US and European costs due to the low cost of investigators and the high concentration of patients in therapeutically aligned medical centers

To this end I am pleased to share with you our "7 Best Practices in bringing a clinical trial to Russia"
Begin planning well before regulatory approval is expected
Do your homework before choosing a depot
Ensure the integrity of supplies
Work with partners who have excellent track records
Be clear on importation timelines and stakeholder expectations
Know and meet document requirements
Plan for unforeseen delays